In what could prove to be the highest profile FA acquisition of the 2020-2021 NBA season, Blake Griffin has reached a buyout with the Detriot Pistons. The 12 year veteran will become an unrestricted free agent and immedietly seek negotiations with several of the league's top contenders.
–Breaking: Blake Griffin has agreed to a contract buyout with the Pistons and will become an unrestricted free agent, sources tell @wojespn.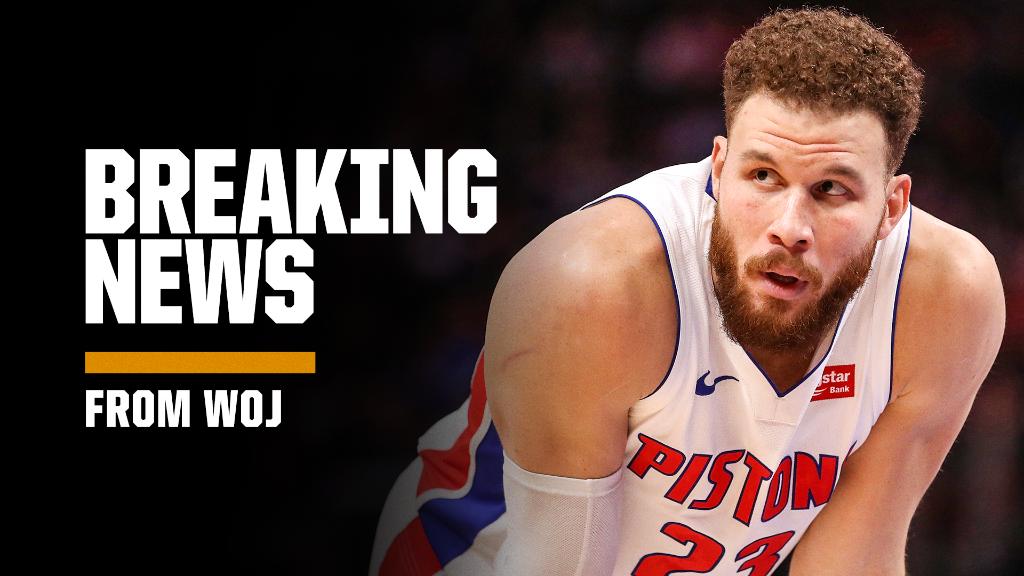 Originally tweeted by SportsCenter (@SportsCenter) on March 5, 2021.
Pistons owner Tom Gores spoke Friday about Blake's time in the motor city.
"Blake has been a great representative for our franchise and for the city of Detroit… His work ethic and his approach to the game contributed a lot to our culture. He has been a consummate pro and we wish him continued success."

Tom Gores, Pistons Owner
The Oklahoma native responded with the following:
"I thank the Pistons organization for working together on an outcome that benefits all involved and I wish the franchise success in the future"

Blake Griffin
Detroit absorbed Griffin's $171 million dollar max deal from the L.A. Clippers and was currently on the books for $36.6m this season and $39m next before a mutual agreement was reached. Shams Charania of the Athletic is reporting that Griffin had agreed to forfeit $13.3 million of his remaining contract in order to complete the transaction. Thus, clearing roughly $10 million in cap space for Detriot's future endeavors.
Where do we go from here?
Nets are front-runners to sign Blake Griffin, per @ShamsCharania, @JLEdwardsIII
Originally tweeted by Bleacher Report (@BleacherReport) on March 5, 2021.
Early rumors, before a buyout was reached, had Griffin returning to his old stomping grounds in L.A. However, the Nets have emerged as clear favorites to land the veteran Power Forward. The Nets, more so than the Heat, Trailblazers, and Warriors are in a win now mode and are seemingly pushing all their chips to the middle of the table in order secure the elusive Larry O'Brien trophy. The acquisition could prove to be an overall great fit for a team in need of additional rebounding, supplementary offense, and a solid body on both ends of the floor.
It will certainly not fill the void left under the hoop by departed C Jared Allen, but a signing of this magnitude could propel the Brooklyn Nets into the driver's seat for good.
The version of Blake Griffin teams will see won't be the KIA clearing dunks of old, but a refined, versatile player who can maximize a role-player situation on a major contender. He is currently averaging 12 points, 5 rebounds, 3 assists with a decline in production due to lingering injuries. In addition, his production had been hamstrung by a mediocre Pistons franchise stuck between selling a brand through big name players (Drummond, Griffin) and stripping the roster to the bone in favor of a rebuild. Slowly, they found homes for Drummond (Cleveland), Reggie Jackson (L.A.), Luke Kennard (L.A.), and finally Griffin (FA) freeing up Detriot to pursue a brighter future.
Other teams rumored to be a desirable destination for the 6 time All-Star include:
Golden State Warriors
Miami Heat
Portland Trailblazers
The 31 year old veteran Forward could prove to be the final piece to a championship run if one of these contenders does indeed pull the trigger.
Final note: if Blake Griffin's health does not stand in the way of his production, watch out for alley-oops from Kyrie, a few, albiet vicious poster dunks, and a player that could really revive his career as one of the better stars in the league.